VIP massage treatments
VIP massage treatments
45-minute-long, luxury refreshing massage for 2 people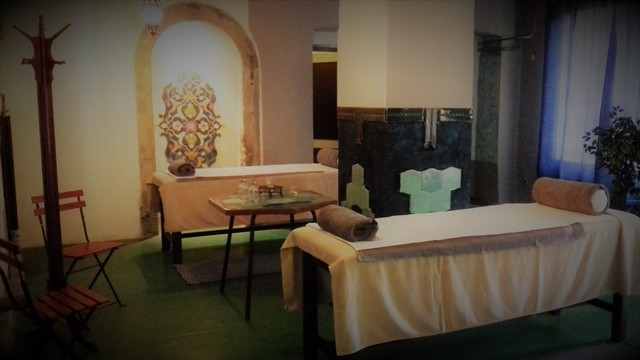 45-minute-long massage for two in exclusive oriental bohemian surroundings.
LUXURY REFRESHING MASSAGE
Refreshing massage with medium strength technique.
The Luxury refreshing massage is the perfect treatment to crown a day at the bath. A medium strength massage with Swedish basics. To enhance the healing effects of the treatment, it is done with the use of the BUDAPEST SPAS THERMAL MASSAGE CREAM that was formulated in 2017 especially for the Budapest Spas, containing the medical thermal waters of Budapest, with a prominent active substance content.
The Luxury refreshing massage is recommended to anybody – regardless of age or gender, who likes firmer massages.
A calm, slow massage with a soft technique for relaxation. Scented oils and fragrances enhance the relaxation effect.
Price: 22,000 HUF (for 2 persons)
In case of a reservation for single massage: 12,000 HUF (for 1 person)
Email us for a reservation here.